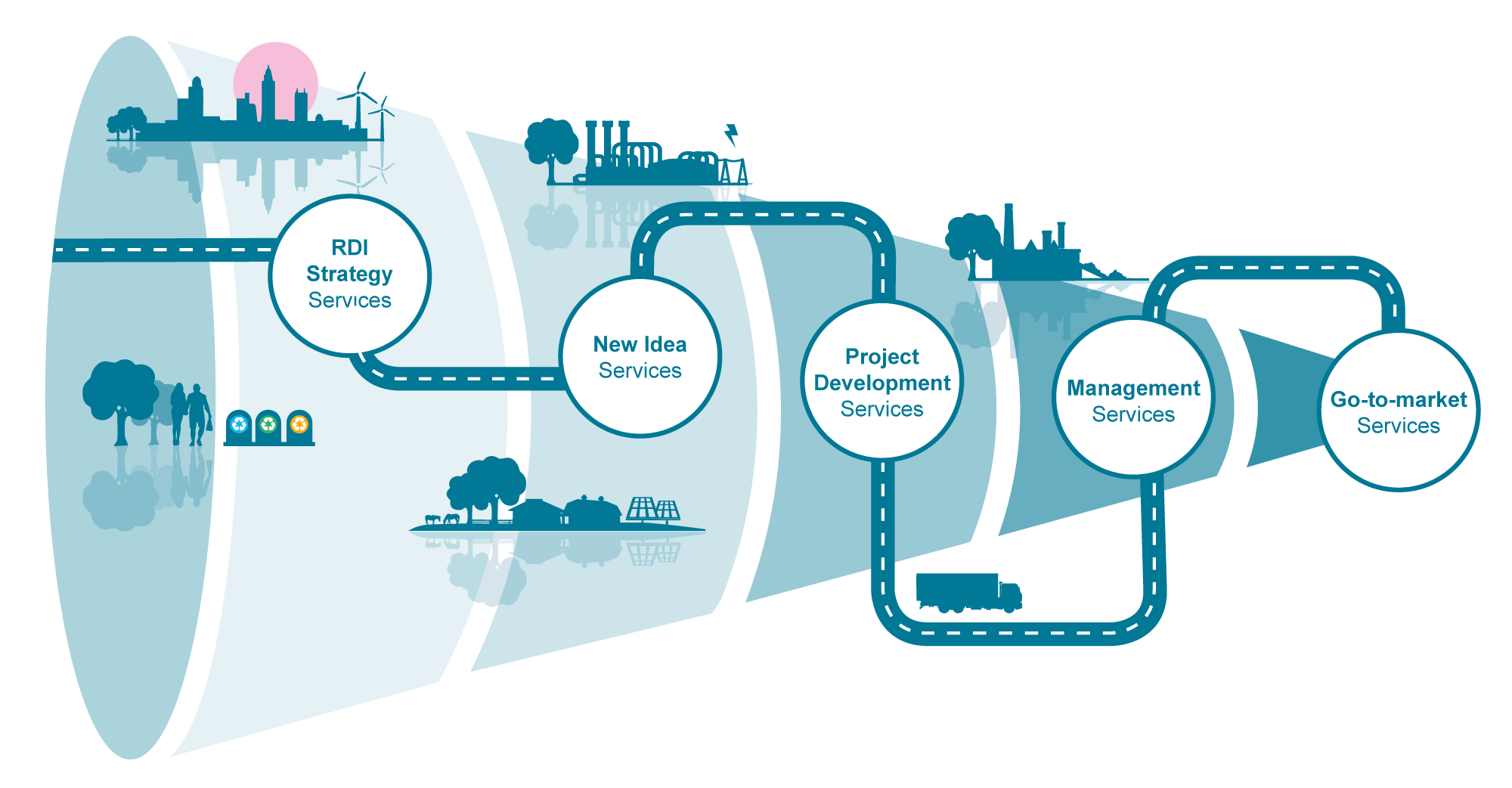 Our research, development and innovation (RDI) services are tailored to add value to our partner organizations and networks. The services range from RDI strategy co-creation and foresight work to efficient project preparation and management services. We actively boost generation of new ideas and provide also support for commercialization of research results.
Our partner services are now available for all organizations and research institutions for a yearly membership fee. Read more about our associate partner services here or download our presentation on CLIC Innovation partner services.
Do you manage your own ecosystems and need tools to successfully and efficiently manage them? We offer tailored workshops and training for different organizations' new, developing and existing innovation ecosystems. This online service called "Playbook" has been developed with co-creation methods with existing ecosystems. Playbook service offers free and premium tools, methods, and training opportunities to anyone interested or involved in ecosystem facilitation or orchestration. Playbook tools include work templates, testing tools, step-by-step instructions, online work areas and more for any ecosystem facilitator.
Some of our services in more detail:
We offer services for EU projects. Check out our service offering here.
Are you interested in learning more about our partner services or our Playbook services? Contact Tiina Laiho.