The research chairman, Prof. Matti Vilkko from Tampere University, opened the two-day seminar. CEIWA project started in April 2021, and this was the first time the consortium met each other. In his opening speech, Prof. Vilkko talked about absorptive capacity, research and knowledge.
Collaboration between academia and industry is based on good communication and presenting the research results as achieved technology readiness levels (TRL) helps dissemination of results to and ensures new technologies for industry, and provides visibility of new research results.
Environmental lawyer Matti Kattainen from Finnish Association of Nature Conservation gave the keynote speech about the State of waters and legislative framework. He presented the challenges in the implementation of Water Framework Directive in Finland. In his summary he noted that the legal challenges are mostly identified, but not yet met.
During the 1st day, the preliminary results of work package (WP) 1: Technology and law interface of the regulation of industrial water pollution and WP 2: Control of closed industrial water circles based on analyses, were presented. In the steering group meeting that followed the 1st seminar day, administrative topics were discussed.  It was agreed, among other things, that the public CEIWA result seminar will be arranged on 26 – 27 September in Oulu.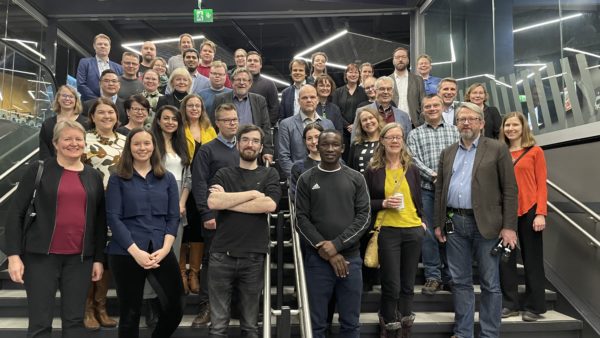 CEIWA seminar in Tampere
During day two, the rest of the work packages, WP3: Sustainable treatment processes and WP4: Micro- and nanoplastics, were presented. In addition to research presentations, UPM gave a presentation about responsible water use and UPM's role in CEIWA project, e.g., by providing a case plant and access to online data, possibilities to collect samples as well process expertise, and Valmet introduced Valmet FS5, the 5th generation automated fiber image analyzer.
The event gathered more than 40 participants from all the research organizations and companies in the project.
CEIWA will continue until the end of September 2023, and the results of the project will be communicated in the public result seminar at the end of the project.
Circular economy of water in industrial processes, CEIWA, is a co-innovation project financed by Business Finland.
The industrial partners in the Consortium are Andritz, Kemira, Teollisuuden Vesi, UPM and Valmet with their own parallel projects and Fortum, Gasum and Platform of Trust.
The academic partners include Tampere University, the universities of Helsinki, Oulu and Eastern Finland, LUT University and the VTT Technical Research Centre of Finland.
Project is coordinated by CLIC Innovation.