CLIC Innovation's Annual Seminar was held at Congress Center Grand Marina on the 23rd of May 2023 under the theme "Towards sustainable future solutions". The event was hosted by Anne Raudaskoski from Ethica.
4Recycling was presented in the seminar by Aila Maijanen from CLIC Innovation, who also participated in the panel discussion about the future of bioeconomy. Other participants were Henrikki Liimatainen from University of Oulu, Heikki Ilvespää from UPM and Erik Kolehmainen from MetsäSpring, who also gave presentations in bioeconomy theme along with Marjaana Suorsa from Finnish Forest Industries.  
In the poster exhibition, several 4Recycling related projects were presented: 
The event gathered about 130 visitors from leading companies, research institutes, ministries and other organizations and stakeholders.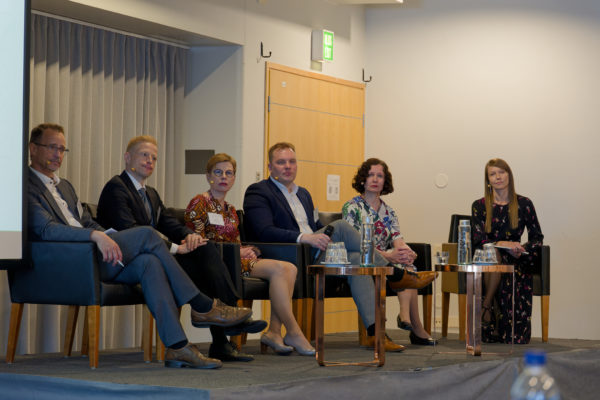 Bioeconomy panel at CLIC Annual Seminar