The European Commission presented RePowerEU, an action plan for a faster green transition on the 18th of May, 2022. Meanwhile, close to home in Finland, the natural gas supply from Russia was cut off on 20th of May.
The international and European context of all primary energy markets has irreversibly changed in the last few months. The prices of fossil fuels (especially natural gas and oil) have skyrocketed and there has been an increase in the EU carbon emissions permits to an unprecedented level. Moreover, the utilization of fossil fuel as a geopolitical intimidation weapon further exacerbates the situation, making decarbonization of our energy systems an urgent priority. 
The constantly increasing cost of fuels and carbon permits is directly impacting and pushing up the electricity spot prices, which are determined based on the marginalist market principle: the last and most expensive generator, normally a natural gas-based power plant, determines the spot price. This in turn results in high volatility of the markets and higher average prices compared to previous years. In 2020, the average annual price of the EU electricity markets was in between 20 and 60 €/MWh, and this was a normal price range during the past decade. During the first four months of 2022, the average spot prices have risen several times reaching 90 €/MWh in Finland, 180 €/MWh in Germany and 220-250 €/MWh in Spain and Italy, respectively. 
Storage for increased RES penetration and flexibility of the energy systems 
Renewable energy sources (RES) like wind, solar, and geothermal are key vectors and effective solutions toward energy systems free of fossil fuels. The increasing penetration of intermittent RES requires storage for balancing the power grid. Storage is indispensable for increasing system flexibility, shaving peak loads and avoiding RES curtailment. The optimization of storage facilities is based on maximizing their operational revenues – charging the storage when demand and spot prices are low (e.g., during the night, utilizing wind production that otherwise is curtailed) and discharging to the grid with high demand and prices. 
Higher volatility of spot prices enhances the possible revenues of storage operation and their techno-economic feasibility, facilitating their massive penetration. Among the possible electromechanical storage options, with reversible operation (P2X2P) and utility scale, are compressed air energy storage (CAES) and liquid air energy storage (LAES), in addition to pumped hydro (PHES). Power-to-gas (P2G) technologies for production and storage of hydrogen, methane, etc. as well as P2X for different e-fuels (ammonia, methanol) are also interesting options. 
Ground source heat pumps (GSHP) and underground thermal energy storage (UTES) can also take advantage of the volatility of spot prices and is another option for sector coupling of power grid and district heating and cooling (DHC) networks. The GSHP-UTES tandem is especially effective when dispatching heating and cooling loads in a single process as well as reutilizing any available low-enthalpy heat (like shallow geothermal energy, groundwater, sewage water, industrial waste heat, etc.). 
Overall, Power-to-X, heat pumps and storage can enable green electrification and wide sector integration within a carbon neutral economy, uniting a variety of sectors including power generation, district energy networks, industry, transportation, and agriculture. 
CLIC Innovation updating RDI roadmaps for green electrification 
Further research needs to be carried out to advance the maturity and scalability of technology, as well as development of business models for storage. The 2022–2025 research and innovation implementation plan of ETIP SNET (European Technology and Innovation Platform Smart Networks for Energy Transition) includes two use cases for storage (HLUC (High Level Use Cases) 1: Optimal Cross sector Integration and Grid Scale Storage and HLUC 8: Transportation Integration & Storage). The plan details the need to develop scientific guidance to support business model and technology innovations for energy storage, P2X, X2P and X2IndustrialService to enable decarbonization.  
CLIC Innovation manages the GreenE2 ecosystem to enable the decarbonization of energy systems. The first draft of the research, development and innovation roadmaps (RDI roadmaps) was developed in 2021. Owing to the recent developments in the operational environments, CLIC is updating the RDI roadmaps for green electrification during the summer and early autumn. 
On the 1st of June, we addressed the focus areas of Hydrogen and P2X. On the 16th of June, we focused on sector integration as well as system efficiency. Next, we will review the results from the workshops and arrange additional meetings to further develop them. If you are interested in participating, please contact Merie Kannampuzha or Oleg Todorov (contact information below).  The updated RDI roadmaps will be published in autumn 2022 and will guide the direction of future projects in green electrification.  
References 
European Commission, Directorate-General for Energy, Souza e Silva, N., Strbac, G., Monti, A., et al., ETIP SNET, R&I implementation plan 2022-2025, Dimeas, A.(editor), Staschus, K.(editor), Bacher, R.(editor), Karakitsios, J.(editor), Hatziargyriou, N.(editor), 2022, https://data.europa.eu/doi/10.2833/361546 
REPowerEU: A plan to rapidly reduce dependence on Russian fossil fuels and fast forward the green transition*  https://ec.europa.eu/commission/presscorner/detail/en/IP_22_3131 
IEA report: A 10-Point Plan to Reduce the European Union's Reliance on Russian Natural Gas, https://www.iea.org/reports/a-10-point-plan-to-reduce-the-european-unions-reliance-on-russian-natural-gas 
Energy-charts: Annual electricity spot market prices in Europe, https://energy-charts.info/?l=en&c=EU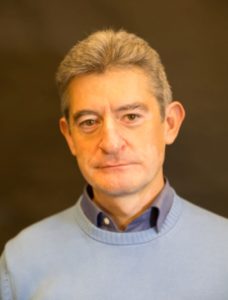 Oleg Todorov, D.Sc.(Tech), M.Sc.(Arch)
RDI Manager, Energy systems
Tel. +358 40 035 0069