Coating and converting of novel bio-based binders – COCOBIN – project preparation is proceeding.
The first workshop with researchers and industry participants was held on June 20, 2023. The preparations will continue by analysing the company feedback from research pitch preparations and by formulating the work package structure.
The next workshop will be held on 25 September 2023 at 11.00 – 15.30, venue TBC. Registrations to Tiina Witikkala (tiina.witikkala@clicinnovation.fi). New companies and brand owners are welcome to join the project preparation!
The focus of the COCOBIN project is on bio-based dispersions and nanocellulose technologies for coatings/barriers and other relevant areas.
COCOBIN will combine i) the most promising findings emerging from the ongoing SUSBINCO project and ii) reveal new biomaterials/approaches/behavior of bio-based dispersions to enable new end-use applications.
The aim is to obtain
knowledge on feasibility, scalability and convertability of the selected bio-materials/formulations for coating/packaging purposes (continuation of the relevant SUSBINCO topics)
more fundamental understanding of the behavior and phenomena of bio-based dispersions, and their end-of-life aspects
The project consists of i) up-scaling, piloting and feasibility studies (TRL >4) and ii) more fundamental research part (TRL 1-4).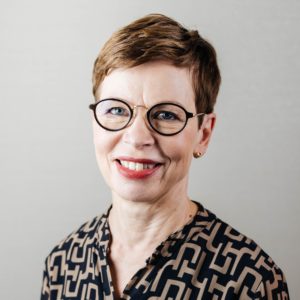 Aila Maijanen
Head of Bioeconomy, currently Executive Officer for IBC Finland ry
Tel. +358 50 375 1182