"Towards sustainable, safe and resource efficient industrial water cycle."

CEIWA Result seminar 26 September 2023 at 9.30 – 16.30
Follow the event via Live stream!
Background
Water systems intersect with all sections of society and industry and opportunities exist in these interfaces to create additional value by application of Circular Economy principles. There is enough water to meet the world's growing needs, but it will not be achievable without dramatically changing the way water is used, managed and shared. Global demand for freshwater will exceed viable resources by 40% by 2030, if the consumption trend does not change. Climate change and increase in pollutants will further deplete the quality and amount of available freshwater resources.
The management of complex circular industrial water systems is a challenge that requires new tools to perform efficiently.  The complexity and other challenges need to be managed to meet the stricter environmental legislation of the water utilization and emissions. The constantly growing stringency of water pollution regulation serves as an incentive for developing circular water economy technologies.
Objectives
The CEIWA project was established to meet these challenges in industrial processes. The project develops solutions for digitalization, technology development, management of different pollutants, and legislative aspects.
Role of water in industrial processes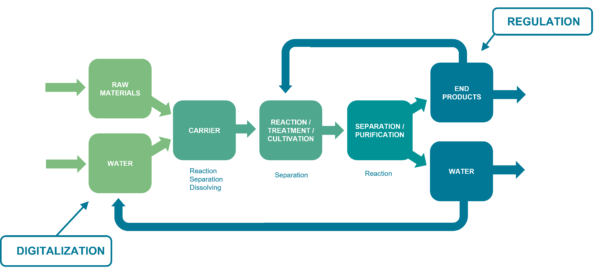 Key themes
The CEIWA project approaches the business opportunities from four perspectives organised in Work Packages (WPs):
WP1: Technology and law interface of the regulation of industrial water pollution
WP2: Control of closed industrial water circles based on analyses
WP3: Sustainable treatment processes
WP4: Micro- and nanoplastics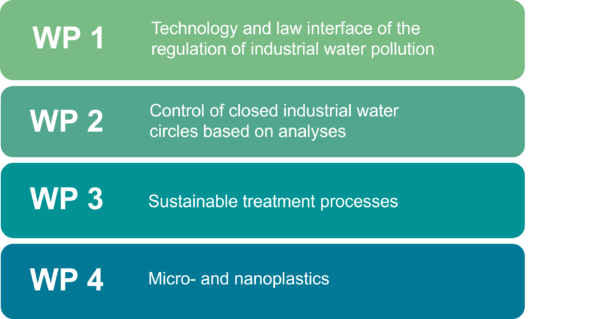 In co-operation with
CEIWA is a two-year co-innovation project started in 2021. The budget of the Business Finland funded project is 6.3 M€.
The industrial partners in the Consortium are Andritz, Kemira, Teollisuuden Vesi, UPM and Valmet with their own parallel projects and Fortum, Gasum and Platform of Trust.
The academic partners include Tampere University, the universities of Helsinki, Oulu and Eastern Finland, LUT University and the VTT Technical Research Centre of Finland.
 Project is coordinated by CLIC Innovation.