The advent of Power-to-X is causing a paradigm shift in energy technology. What was unthinkable a decade ago is now a reality. It has the potential to radically transform our societies. All we need now is a joint effort by policymakers, business owners, investors, and the general public to bring Power-to-X into the mainstream.
Written by Pia Salokoski, Head of Energy at CLIC Innovation
Power-to-X (P2X) refers to a class of technologies that enable conversion, storage, and utilization of emission-free electricity to produce hydrogen, chemicals, and synthetic fuels. The process makes use of emission-free energy sources like solar or wind power. As a result, alternative energy sources such as methane, methanol, and ammonia will become easily accessible and affordable, replacing fossil fuels.
To accelerate the Green Energy transition, private investments are crucial. After all, investments make things happen.
The role of investors and investments
Finland is an attractive destination for investments due to several factors, such as the availability of affordable and reliable clean energy, access to clean water, seamless cooperation between the public and private sectors, a stable operating environment, and sector integration of the different energy markets. According to Finland's transmission system operator Fingrid, the Finnish hydrogen market alone is expected to be worth 2 billion euros annually by 2030, and about 8 billion euros by 2040, and these figures are growing.
Hydrogen is a key topic right now. The Hydrogen Cluster Finland network recognizes the momentum for greater hydrogen energy adoption as the energy crisis has opened the door for change. According to some estimates, Finland could supply up to 12% of the European hydrogen market needs.
The Finnish firm Flexens recently announced the planning of the new hydrogen and ammonia plant in Kokkola, which represents the largest investment in hydrogen to date. Other Power-to-X start-ups in Finland, like Convion, Hydre and P2X Solutions, are already building solutions for hydrogen production and usage.
EU funded green energy investors like EIT InnoEnergy recognize the potential of hydrogen. The firm has invested in several companies that aim to make hydrogen a viable fuel. Additionally, major energy producers like Neste are investing heavily in hydrogen technologies in their Porvoo and Rotterdam refineries.
Is hydrogen the future of clean energy?
Yet not all is rosy. There are also sceptics who question whether hydrogen is the long-term sustainable solution to climate change and energy crisis or if the existing bio energy infrastructure will be enough. Some believe that both are required, and that the cost will determine which will be most profitable.
Funding and investments are required for companies to test and implement new solutions. In Finland, private finance is even more important because, unlike Sweden and Switzerland, the Finnish government does not invest as much in new innovations compared to GNP.
However, the Green Energy Transition is on its way, and we do not have time to sit and wait. Decisions, investments and actions are needed now.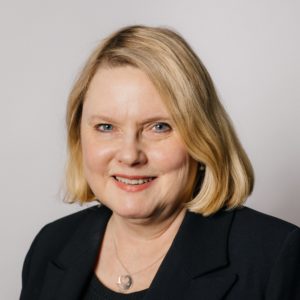 Pia Salokoski
Head of Energy, currently Coordinator of the Hydrogen Cluster Finland
Tel. +358 400 476 626