Sharing efforts in long-term scientific research can lead to innovations that no company could have created on its own. A good example of this is the recent rise of wood-based textile fibers, which was boosted by the Finnish bioeconomy cluster.
Several Finnish companies are aiming to start the mass production of wood-based textile fibers, and they are already attracting attention from renowned clothing brands. One thing is quite clear at this point: the potential market of wood-based as well as recycled textile fibers is vast. There is a growing need for alternatives to oil-based synthetic fibers, and cotton, the cultivation of which is not sustainable.
Some 15 years ago, the production of viscose, the most common wood-based textile fiber, was considered unprofitable in Finland. The method was also known to present a risk for workers and the environment, and developing safer methods was not a popular idea.
What happened? What changed the attitudes and inspired developers? One answer is: cooperation in long-term scientific research.
"Sharing the costs and risks of scientific research can be essential in order to create cutting edge innovations. In the field of bioeconomy, getting a new product to the market is very slow and expensive. It can easily take well over ten years from the initial idea, and it usually requires huge investments in process development and production units," says Christine Hagström-Näsi. She was the CEO of the Finnish Forest Cluster formed in 2007 to enhance cooperation.
The Forest Cluster was the first of the six national SHOK clusters, the strategic centers for science, technology and innovation. It later evolved into the Finnish Bioeconomy Cluster FIBIC and later merged with the energy and environment cluster to form CLIC Innovation.
Other industry sectors to join
Companies in the forest sector were used to cooperation, especially when it came to short-term technology challenges, but cooperation in scientific research with a long-term perspective was quite new to them. A novel idea was also the fact that other sectors, such as chemical industry and equipment manufacturers, joined in.
Metsä Fibre, the Finnish pulp producer, was one of the founding members of the cluster.
"We were looking for new business opportunities and wanted to figure out what wood fiber can be used for, besides traditional end-uses paper and cardboard. Together with other companies we were able to study different phenomena without a fixed goal. We were able to look into things that didn't necessarily seem promising to us at first sight but ended up being so," says Kaija Pehu-Lehtonen, Senior Vice President, Business Development, at Metsä Fibre.
For example, research chemists studying a certain type of solvents laid the groundwork for one of the methods to produce textile fiber from pulp. The method and the product were further developed at Metsä Fibre, and now, years later, the Kuura textile fiber is produced in a demo plant at Metsä Fibre's Äänekoski bio product mill.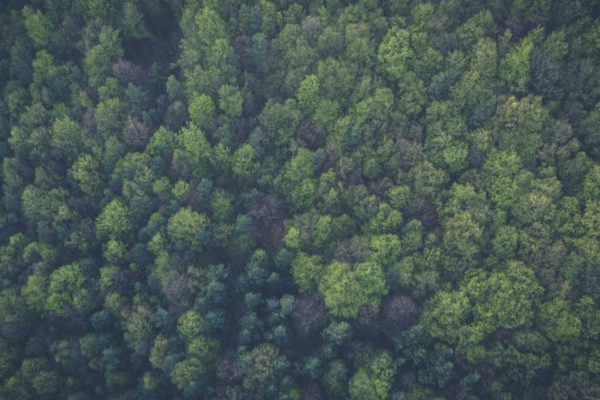 Successful research attracts skilled researchers
The basic idea of the cluster was that member companies created large research programs with other companies, universities and research institutes. The funding of the cluster programs was shared by the members of the cluster (40%) and the government (60%).
"By combining our efforts, we were able to engage large and skilled research groups, and they, again, with their good results, started to attract more and more researchers. This is how the knowledge and skill base grew in Finland," Pehu-Lehtonen says.
When Hagström-Näsi started leading the cluster, she already had solid experience in traditional research funding on the national level, and the benefits of the cluster soon became obvious to her.
"First of all, the cluster created research programs that covered several years and involved a wide spectrum of participants, and, yet, connected all the research projects to each other. In this way a true ecosystem of organizations and people was formed. A cluster program was not just an umbrella with loosely connected topics and independent projects," Hagström-Näsi says.
The Finnish government ended the SHOK cluster funding in 2015, but CLIC Innovation continues to organize and facilitate cooperation. There are also new forms of support for R&D ecosystems and their leading companies. One of the new ecosystems is ExpandFibre, launched by Fortum and Metsä Group to accelerate the development of sustainable bioproducts, such as textile fibers.
"The next thing is to intensify the cooperation within the value chain from fiber producers to fabric users," Hagström-Näsi says.
Author: Marianna Salin