Nina Hurme and Jasmin Kuusiniemi started at CLIC in the beginning of January. Get to know Nina and Jasmin!
Nina Hurme started at CLIC on 2 January as Co-creation coordinator.
Get introduced to Nina:
"I was born and raised in Finland Proper but have lived nearly half of my life in Tampere. For the last few years, I've lived in the Helsinki Metropolitan area with my partner. Last summer we even bought a house in Lahnus, Espoo.
I have a wide range of experience in the environmental sector: circular economy, energy consulting for households, wastewater treatment, safety engineering and hazardous waste management have all been part of my working history. So, I've become a sort of an environmental generalist, with a knack for writing and facilitation.
I found the light of facilitation during Circhubs-project in which our group was developing an RDI-network for the circular economy hub Ekomo located in Espoo. We had a group of facilitators at the organization from whom I got my first impressions of different co-creation methods. The benefits of co-creation and networking became clear, since it is quite impossible to create circular economy alone. Later I went on to get more training with facilitation and different methods and became an active member of the organization's facilitation group. I enjoy testing new methods and have utilized facilitation methods even in team meetings.
My role as a co-creation coordinator at CLIC Innovation will be a mix of environmental themes and facilitation. I find this combination very inspiring and look forward to expanding my network further. Creating a sustainable future with others makes this work all the more meaningful.
In my spare time I take care of our house with my partner. We often joke how one doesn't need other hobbies, when living in a house. However, I have also other activities, such as nature photography, painting, video games and going to concerts, be it metal, electronic or classical."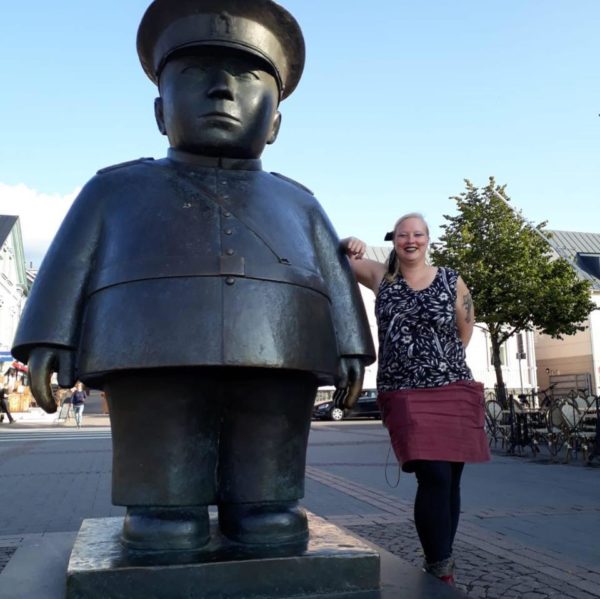 Jasmin Kuusiniemi started at CLIC on 2 January as Administrative Coordinator.
Get introduced to Jasmin:
"My name is Jasmin Kuusiniemi and I started as part-time Administrative Coordinator at CLIC on 2 January.
I'm a student at Metropolia Ammattikorkeakoulu and I'm studying Cultural Management. This is my fourth and last year of studies, so I am going to write my thesis this spring. I have always been interested in financial management which is why I am applying to few different universities to get a master's degree in economics. If everything goes as planned, I will start my master's degree program next fall and work at Clic Innovation at the same time.
For the last year I've worked at Bo LKV real estate agency as Photo Shoot Coordinator. I took care of everything that was related to the photo shoots including the schedules, invoices and the introduction to new stylists and photographers. During that year my stress tolerance got better and I really learned how to work with multiple projects at the same time.
I usually spend my spare time with our dog, 1 year old Coton de Tulear named Velmeri. We love to go for a long walk at the park, or at the forest if we have more time.  I'm also quite outgoing so I often see my friends when I have time. Together we like to try new restaurants and hobbies, for example adventure park Korkee is something I would recommend trying next summer.