Kaisa Simola and Oleg Todorov started at CLIC in March. Get to know Kaisa and Oleg!
Kaisa Simola started at CLIC in early March 2022 as Communications Coordinator, EU Projects.
Get introduced to Kaisa:
"My mixture of Savonian and Karelian roots has given me a healthy dose of openness and curiosity towards new things, phenomena and places. This curiosity is what led me to Paris right after graduating from high school. Since then, I've studied and worked in France on multiple occasions, for over five years in total.
In my studies, I combined my fascination with French language and culture with my interest in EU and international affairs and language use in general, pursuing a master's degree in French language with minors in political science and communication studies at the University of Tampere.
I have previously worked in the public sector, the events industry and international trade and development in communications or project coordination roles. In the last few years, I have been exploring the themes of circular economy and bioeconomy as part of EU project consortia.
In my spare time, I enjoy art, outdoor activities and spending time with my dog Freddy. My plans for the near future include enjoying the Finnish nature and exploring my new hometown Helsinki, with its museums, small cafés and cosy restaurants."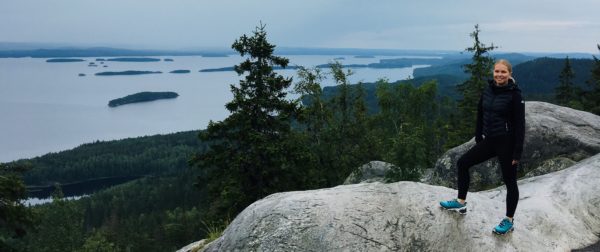 Oleg Todorov started at CLIC in mid-March as Senior Expert, Energy systems.
Get introduced to Oleg:
"I started my professional career in the mid-nineties as Assistant Architect in Madrid, Spain. After the turn of the century, I worked for 15 years as construction/HVAC Project Manager in Spain leading projects related to new construction and renovation of commercial, industrial, and residential buildings with a focus on energy services integration, HVAC systems and energy efficiency.
In 2015 I moved to Finland, where I have worked so far for different companies and institutions. As Senior Project Engineer at Global EcoSolutions I was involved in projects related to the integration of ground source heat pumps (GSHP) and aquifer thermal energy storage (ATES) in district heating and cooling networks. During the last 3 years, as Project Engineer at Aalto University, I participated in the Smart Otaniemi project, related to the management and monitoring of large-scale GSHP and the geothermal borehole field of Aalto New Campus Complex (Otaniemi). I was also actively contributing to the international working group of IEA HPT Annex 52, "Long term performance measurement of GSHP systems serving commercial, institutional, and multi-family buildings", a 4-year-long international project comprising 40 large-scale GSHP case studies from 7 participating countries.
I am an Architect graduated from the University of Architecture, Civil Engineering and Geodesy (Sofia, Bulgaria) and I have also a Master's degree in Advanced Energy Solutions – Sustainable Energy in Buildings and Built Environment (Aalto University). Currently, I am about to defend my Doctoral Dissertation at Aalto University during this spring. The Dissertation is related to geothermal energy, integration of large-scale heat pumps for district heating & cooling, decarbonization and sustainable urban energy solutions. These interesting topics are also closely related to my new role and tasks at CLIC Innovation as Senior Expert in Energy systems.
Together with my wife, Dr. Silja Siitonen, we enjoy spending time at our summer cottage near Hamina. Our shared hobbies include gardening and berry/mushroom picking. I personally like doing carpentry and timber construction. We also share the love for Spanish culture and food – and travelling, of course."