Green Electrification is an innovation ecosystem where research, business and governance meet. Ecosystem's general meetings are often arranged in a workshop form. Reason to this is that as important it is to create common understanding about our national strengths when contributing to the clean energy transition, as busy are all the best people who can do it. This time, they worked on roadmaps.
On Tuesday March 23rd, the ecosystem met to take part of roadmaps for technology, process and method development needed for Green Electrification. The first input for this work was delivered by the ecosystem's Roadmap Workshop in January. Three working group meetings were organized afterwards that added to the material. Finally, CLIC's staff edited and further refined the roadmaps.
Five roadmaps to sustainable societies built on new energy sources
Five roadmaps were presented: 1) hydrogen production and logistics 2) P2X2P deployment, 3) CCU deployment, 4) optimal sector coupling value chains and 5) superior system level efficiency. The target year in them all was 2035 and the milestones described were 2025 and 2030.
The reason why we post here a beautiful scenery instead of those roadmaps is that the Ecosystem Feedback Loop meeting #1 raised the bar and wanted those roadmaps back in an elaborated form.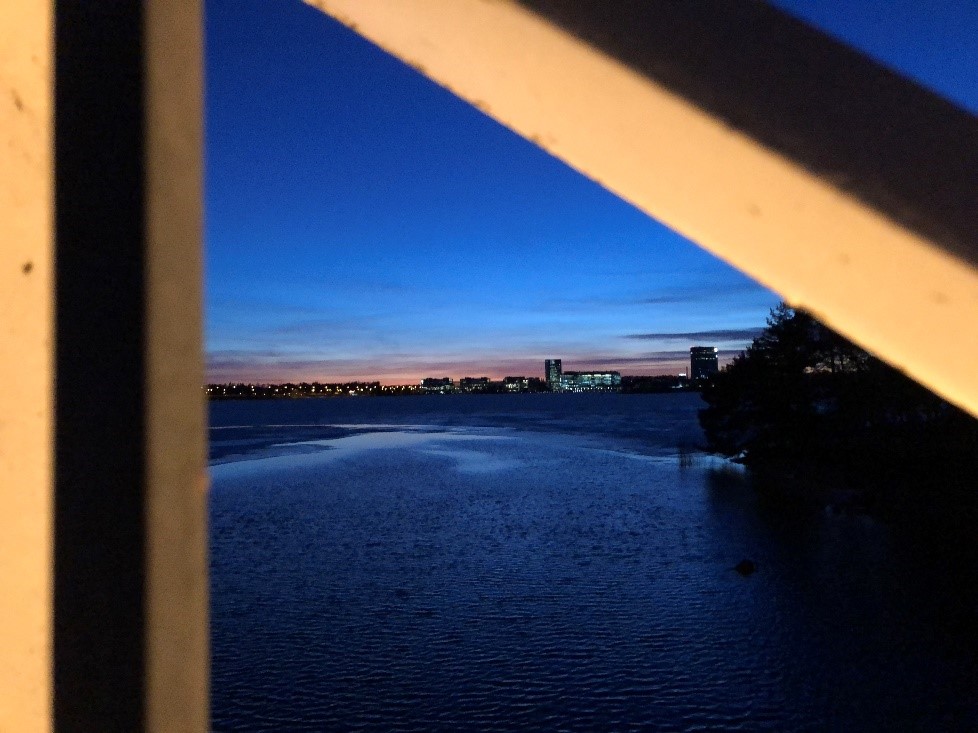 Raising the level of ambition is, of course, something we're proud of. Therefore, the work with roadmaps will go on, according to the general meeting's suggestions.
At the same time, we feel it's important for you to know that this kind of work is going on. It's important, because already the material we've put together by this far helped us to decide what kinds of co-innovation projects are needed as soon as possible, in order to reach where we want to be in 2035.
Come and pitch your solution to an international audience
You can help in putting together those projects. There is a deadline coming already right after Easter, which all you new solution providers for Green Electrification related businesses need to know. On April 6th, at the very latest, we need your 250 words describing solutions that address three topics that need developers most urgently:
Integrated research infrastructure for modelling and integrating energy subsystems to guarantee the sustainability of cross-sectoral future solutions
Regionally and seasonally adapting renewable energy solutions for integration of heat and electricity
Solutions for H2 production and logistics and CO2 utilization ranging from household and community to industry level use
International audience is waiting
The pitch event itself will be arranged on April 12th at 14.00 – 16.00 EET.
There are several international guests already signed to the audience, and pitches are sought also through the event co-organizers, CLIC's Nordic network. There is place for 10 pitches. Therefore, raise the bar, you too, and send us delightful reading after well-deserved Easter holidays!
Minna Näsman, Head of Energy, CLIC Innovation