Three new ecosystem workshops were conducted after the last GreenE2 newsletter in December 2020. The next steps for ecosystem development are upcoming feedback sessions where the results of the workshops will be reviewed.
Workshop 3 drafted roadmaps for development of technology, processes and methods that are needed to build up ecosystem's focus area capabilities 1) production of green hydrogen 2) P2X and CCU deployment 3) superior system level efficiency 4) optimal sector integrating value chains and 5) boosting pioneering business. The results were further refined in working group meetings and, between them, by CLIC's staff. They will be presented first to CLIC's Energy Theme Group meeting before they are fed back to the ecosystem. Energy Theme Group decides this year's challenges to CLIC's Project Booster. Roadmaps are important tools for that.
Results from workshop 4 are developed further by CLIC's staff. The ecosystem will take part of and find the final form for terms of engagement, entry questions, relationship rules and ecosystem KPI's in a Feedback Loop meeting later this spring.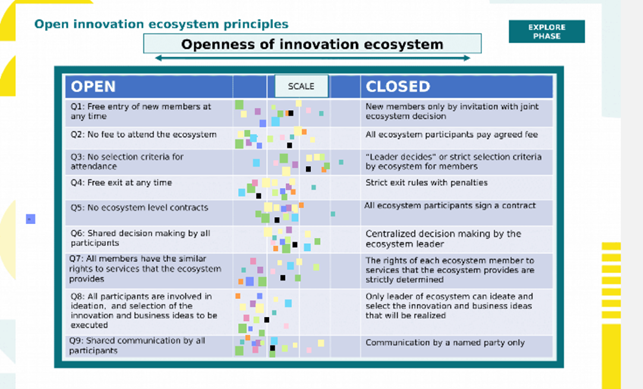 Workshop 5 stated that target-group based narratives are a tool that the ecosystem could create to guarantee equal possibilities for all to understand messages about P2X technologies, hydrogen economy and green electrification. Therefore, the next step even in that matter are working group activities. Luckily, there were even new active and interested professionals at the workshop, volunteering to support P2X Communications Circle to do that. The results will be available for the whole ecosystem in the beginning of summer.
Next steps for the ecosystem development will take place in our upcoming remaining workshops and through upcoming ProjectBooster activities. Check the dates here.