CLIC Innovation is one of the partners of the NEWGEN project aiming to develop and demonstrate new insulation materials, cable manufacturing solutions, online condition monitoring technologies, and comprehensive life and reliability modelling tools for next-generation of extruded high voltage direct current (HVDC) cables and cable systems.
NEWGEN is a four-year-long Horizon-Europe research and innovation action project on HVDC-insulation materials, cables and systems led by VTT. It will foster the reliability and resilience of the inter-connected European HVAC/-DC transmission grids. The project was kicked-off with ten partners at VTT Tampere on the 6th and 7th of October 2022. The partners are from five EU countries: Italy, The Netherlands, Germany, France and Finland.
Objectives of the NEWGEN project
The project will start the development of new innovative plastic additives for cable insulation compounds, HV cable extrusion technologies, condition and pre-fault monitoring systems, as well as tools and models for the life and reliability assessment of HVDC cable systems in transmission grid operation. The Work Package (WP) leaders made detailed plans for the project's first working period. The Consortium members also visited VTT's plastic processing pilot facilities in Tampere where the clean compounding of insulation materials will be performed during the project. The HVDC technologies will contribute to achieving climate neutrality of the electricity generation sector allowing the integration of large share of renewables while concurrently addressing electricity system reliability and resilience within the EU. Details about the project can be accessed on the project website.
Role of CLIC in the project
In this project, CLIC Innovation will lead the work package 5 on communication, dissemination and exploitation. CLIC will be additionally leading the overall innovation management and external advisory board activities of the project. In November 2022, CLIC organized the first workshop with partners to develop the exploitation plan and the first external advisory board meeting was organized by CLIC on January 13th,2023.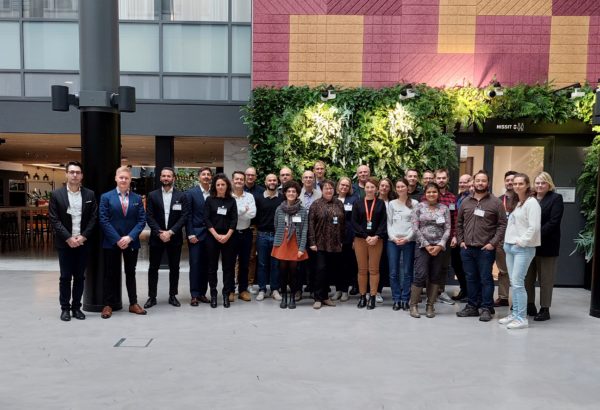 NEWGEN project kick-off in Tampere.