We proudly announce the launch of the new Strategic Research and Innovation Agenda (SRIA) for the Forest-Based Circular Bioeconomy at CLIC Innovation. The agenda focuses on added value materials and chemicals from wood fibres.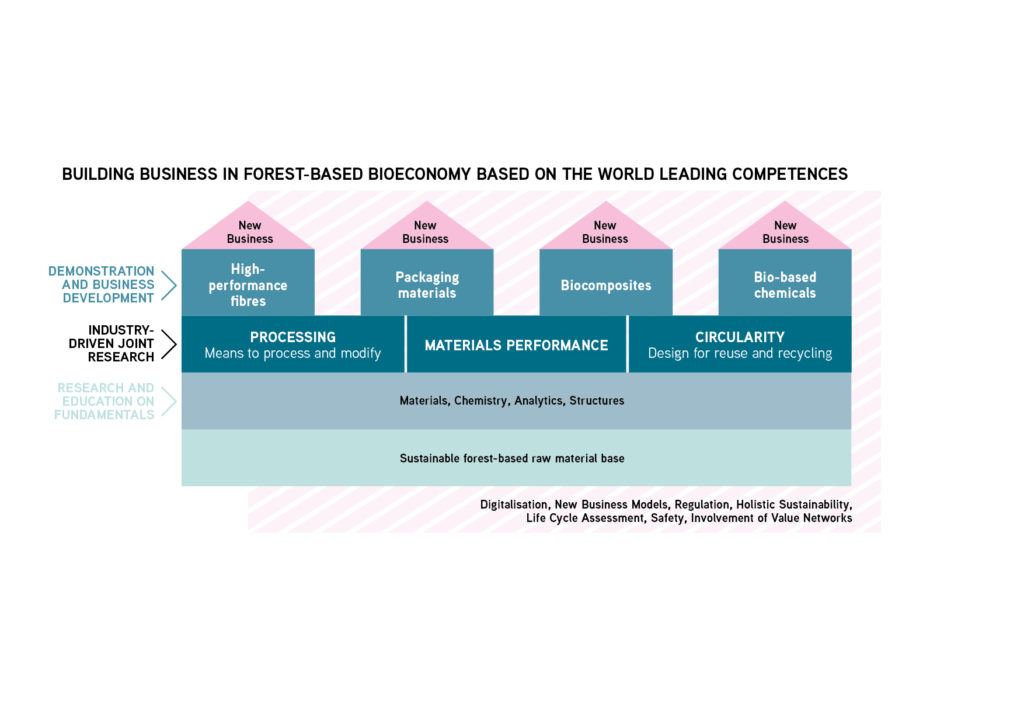 The purpose of the SRIA is to outline the priority areas for joint research and development in wood-fibre-based circular bioeconomy. Processing, materials performance, and circularity are aspects where joint research will serve a large number of businesses and where collaboration is especially beneficial.
Companies in the CLIC network have identified four key application areas where they are market leaders and develop their businesses further. These application areas are the following:
High-performance fibres cover a wide range of technologies and processes which transform raw materials from forest into high-added-value fibres for different end applications
Packaging materials boosts increased use of bio-based raw materials and aims at innovative packaging materials with new properties
Biocomposites aims at enabling biocomposites (especially wood-polymer composites) to become a compelling material alternative in the markets currently dominated by plastics and glass fibre-based composites, by developing new, highly performing natural fibre composites
Bio-based chemicals targets reduced dependency on fossil-based raw materials by developing high-performance, sustainable wood-based biopolymers and biochemicals.
The Strategic Research and Innovation Agenda has been developed within the network of CLIC Innovation's owners, comprising a broad group of stakeholders representing business and research. Supporters of this agenda include leading global companies in the forest industry, chemical industry, and technology industry, as well as several universities and research institutes.
We are committed to work together and are actively inviting other stakeholders to join and participate in the activities that originate from this SRIA.
Check out the full publication.
For more information, please contact
Aila Maijanen, aila.maijanen@clicinnovation.fi