4Recycling is an innovation ecosystem targeting at solving the Plastics Challenge. The ecosystem strives to build new solutions for enhanced recycling of plastics and to develop bio-based materials to replace plastics. The ecosystem is open for organisations interested in finding new business or in building new competences in plastics' recycling and bio-based alternatives.
Background
Both energy and material production are currently largely based on fossil raw materials. 300 million tonnes of fossil oil-based plastics are produced worldwide each year. Much of this amount of plastics ends up in landfills, in incineration with low efficiency, or freely into our environment.
Although plastics have many advantages in terms of performance and lightness, there are serious challenges in their use, decommissioning and recycling. Different measures are needed to reduce the harm caused by plastics, to avoid unnecessary consumption, to improve recycling of plastics and to find substitute solutions. Achieving change requires awareness-raising, changes in consumer behaviour, R&D, sustainable product design, new technologies, market innovations, and supporting legislation and policies.
Achieving global climate goals will challenge our current material choices. As the material usage is increasing, there is a need for renewable and recyclable materials. Demand for various bio-based solutions is growing and new, suitable applications are constantly being sought, with packaging, composites and textiles being the driving applications fields. There is a clear need for a controlled transition from a fossil-based economy to a bio-economy.
Furthermore, in order to raise the recycling rates of all material streams to the levels required by sustainable development, it is important to look at the recycling system as a whole and to activate cross-industry dialogue to create an optimal overall material system. The system needs to enable cascading of all products and materials.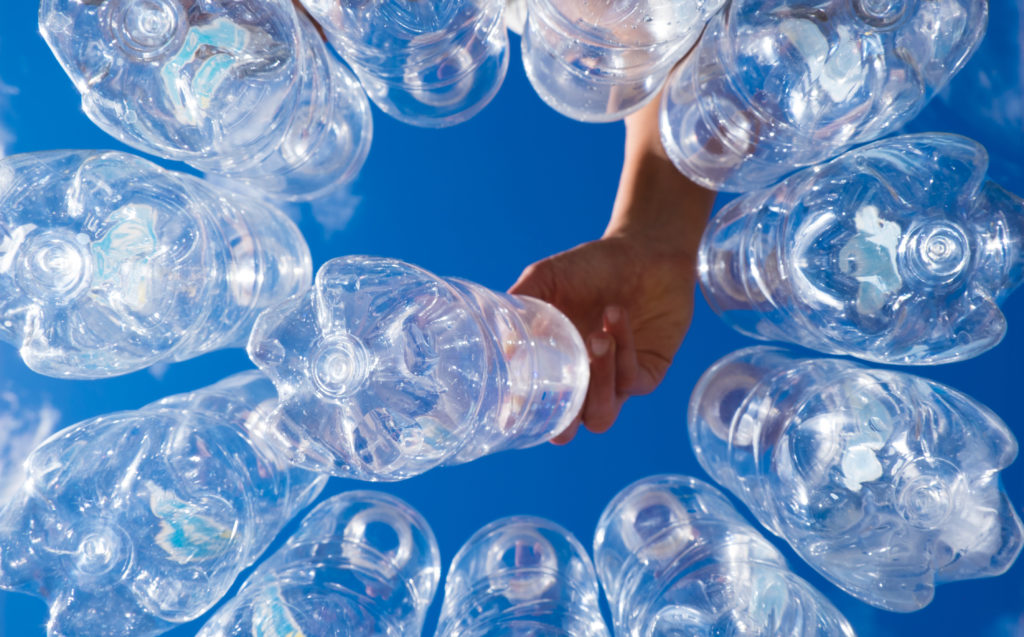 Objectives
4Recycling aims at shaping the carbon-based material markets to fulfil the global sustainability goals. Through a set of collaborative activities such as design sprints to better understand customer needs and co-creative workshops to select the most efficient market shaping activities we support fast development of new business opportunities in plastics recycling and bio-based materials.
The 4Recycling ecosystem has been established for long-term and systematic collaboration towards sustainable growth. We support both knowledge and business development in the context of a transition of traditional industry sectors towards cross-industry collaboration and business.
Addressing societal challenges such as the Plastic Challenge and turning them into opportunities requires involvement of a wide range of players, taking strategic choices, designing enabling policies and regulation as well as discovering new technologies and materials, and developing the overall recycling system. By responding to the Plastic Challenge we also promote Circular Economy.
Our first steps in 4Recycling activities include creating a common Vision and Roadmap for the transition towards a sustainable material system that ensures that  materials are used wisely and sustainably.
Activities
4Recycling will
Collect information on public projects and relevant actors in Europe
Connect with selected international actors and collaborators
Create a common Vision and Roadmap to tackle the challenges and to capture the opportunities in plastics' recycling and bio-based material business.
Facilitate cross-sectoral co-operation to jointly carry our market shaping activities for better operational environment
Identify knowledge gaps and prepare needed collaborative RDI projects to fill the gaps.
In co-operation with
Business Finland
Andritz Oy, BMH Technology Oy, Borealis Group, Fortum Waste Solutions Oy, Fortum Oyj, Kemira Oyj, Lassila &Tikanoja Oyj, Metsä Fibre, Metsä Board, Metsäliitto Cooperative, Neste Oyj, Stora Enso Oyj, UPM-Kymmene Oyj and Valmet Oyj as well as The Chemical Industry Federation of Finland, Finnish Plastics Industries Federation and Finnish Forest Industries.