Functional biobased packaging in grocery trade
The focus area of Functional biobased packaging in grocery trade covers the development and uptake of fibre-based packaging and bioplastics packaging in grocery trade. The aim is to ensure that high-performing biobased solutions are available and adopted by brand owners to replace fossil-based packaging solutions in the areas where it is feasible and pursued.
Packaging in general is the largest application of plastics in EU and produces the largest share of plastic waste. Growing concerns about environmental impact and greenhouse gas emissions and hence sustainable strategies of brand owners lead the way for different biobased packaging alternatives.
The activities are framed by the research and development roadmap as well as the market shaping roadmap which set the path to 2030. Joint RDI project preparations and actions to influence on the operational environment will be performed. Follow the News of 4Recycling  to be updated on the activities and progress, and join us in our events and workshops!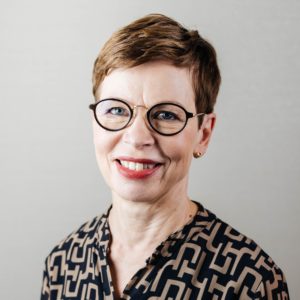 Aila Maijanen
Head of Bioeconomy, currently Executive Officer for IBC Finland ry
Tel. +358 50 375 1182