4Recycling – Open innovation and plastics challenge
4Recycling is an innovation ecosystem targeting at solving the Plastics Challenge. The ecosystem strives to build new solutions for enhanced recycling of plastics and to develop bio-based materials to replace plastics. The ecosystem is open for organisations interested in finding new business or in building new competences in plastics' recycling and bio-based alternatives.
We are building a pioneer community to develop new biobased alternatives to plastics and new plastics recycling technology and solutions. Together we can boost positive development towards a World without waste plastics found in the nature.
The goal is to create system-solutions to introduce a profitable but sustainable market for plastics recycling and for substitutive biobased materials.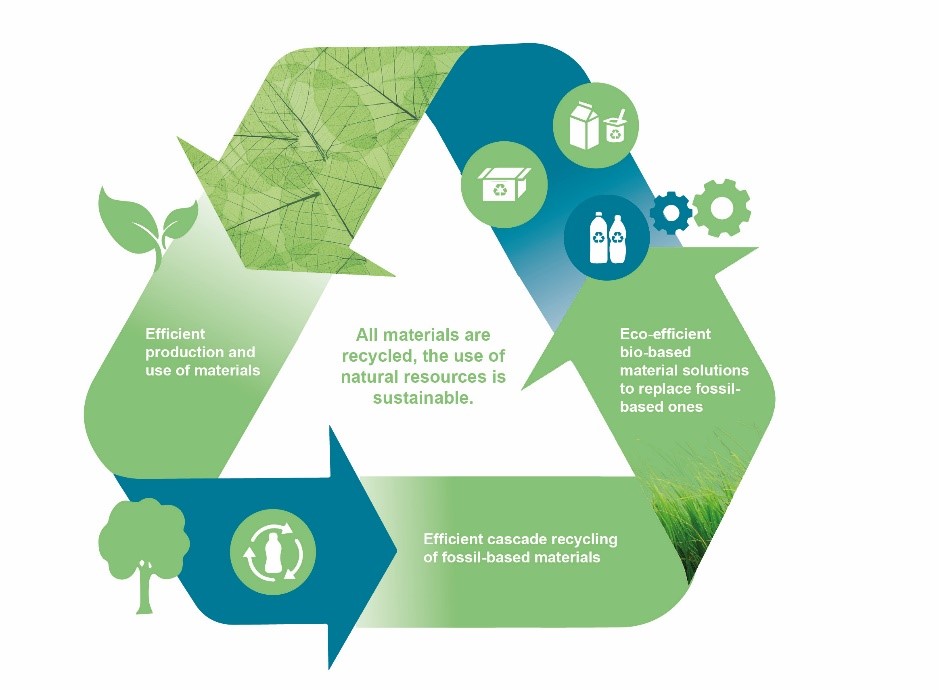 The systemic change
Through a set of collaborative activities such as design sprints to better understand customer needs and co-creative workshops to select the most efficient market shaping activities we support fast development of new business opportunities in plastics recycling and bio-based materials.
The 4Recycling ecosystem has been established for long-term and systematic collaboration towards sustainable growth. We support both knowledge and business development in the context of a transition of traditional industry sectors towards cross-industry collaboration and business.
Addressing societal challenges such as the Plastic Challenge and turning them into opportunities requires involvement of a wide range of players, taking strategic choices, designing enabling policies and regulation as well as discovering new technologies and materials, and developing the overall recycling system. By responding to the Plastic Challenge we also promote Circular Economy.