Tue 29 November 2016 - Tue 29 November 2016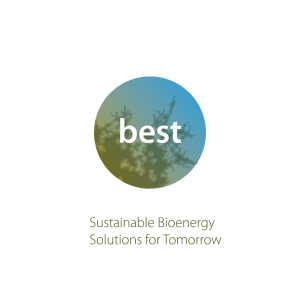 TULEVAISUUDEN KESTÄVÄT BIOENERGIARATKAISUT -SEMINAARI –
SEMINAR ON SUSTAINABLE BIOENERGY SOLUTIONS FOR TOMORROW
Tiistaina 29.11.2016 Katajanokan Kasinolla, Helsingissä (Laivastokatu 1)
Tuesday, November 29, 2016 at Katajanokan Kasino, Helsinki (Laivastokatu 1)
Lämpimästi tervetuloa Tulevaisuuden kestävät bioenergiaratkaisut (BEST) -ohjelman loppuseminaariin! Nelivuotinen ohjelma yhdisti keskeiset kotimaiset bioenergia-alan toimijat niin teollisuudesta kuin tutkimusorganisaatioista tavoitteenaan parantaa bioenergian kilpailukykyä ja luoda alalle uusia kestäviä liiketoimintamahdollisuuksia. Seminaari tarjoaa erinomaisen tilaisuuden kuulla ohjelman T&K-työn keskeisiä tuloksia sekä tavata muita bioenergia-alan asiantuntijoita, tutkijoita, yrityksiä ja päättäjiä. Tilaisuuden juhlapuhujana toimii aiemmasta poiketen Työ- ja Elinkeinoministeriön Energiaosaston osastopäällikkö Riku Huttunen.
Seminaari on kokopäiväinen. Aamupäivän keynote-session kieli on suomi ja iltapäivän sessiossa englanti – katso alustava ohjelma alta. Seminaari on maksuton ja avoin kaikille.
Ilmoittaudu seminaariin tästä linkistä 22.11.mennessä: http://web.spinverse.com/cn/an9uo/BCregistration
***
A warm welcome to the final seminar of the Sustainable Bioenergy Solutions for Tomorrow (BEST) research program! The collaborative four-year program has brought together the key Finnish bioenergy players from industry and academia and strived towards improving the competitiveness of bioenergy and creating new sustainable bioenergy business opportunities. The seminar presents an excellent opportunity to hear the key results of the R&D work of the program and meet with other bioenergy experts, researchers, companies and decision makers. The event will be opened by Minister of Economic Affairs Olli Rehn.
The seminar is a full-day event. The morning Keynote session will be in Finnish and the afternoon in English – please see the preliminary programme below. The seminar is free of charge and open for everyone.
Register to the seminar via this link by 22.11.: http://web.spinverse.com/cn/an9uo/BCregistration
***
Seminaarin ohjelma / Programme for the day:
8:30 – 9:00          Rekisteröityminen ja kahvi / Registration and coffee
Keynote-sessio (language: Finnish / suomeksi)                                  
9:00 – 9:15         Avaussanat, Lauri Sikanen, Luke
9:15 – 9:30         Ministerin tervehdys, Elinkeinoministeri Olli Rehn
9:30 – 9:50         Bioenergia ilmastosopimuksen jälkeen – vakaa kasvu vai luova tuho? Antti Asikainen, Luke
9:50 – 10:10       Tulevaisuuden kestävät bioenergiaratkaisut -ohjelman anti, Kaisu Leppänen, BEST-ohjelma
10:10 – 10:30     Bioenergiaskenaariot 2014 – mitä skenaariota äänestäisit tänään? Jyrki Kettunen, Da-Wo Oy
10:30 – 11:00     Kahvitauko                                                         
11:00 – 11:30      Tulevaisuuskuvat elinvoimaisista bioenergiakonsepteista, Risto Sormunen, Fortum
11:30 – 12:00      Miten rakennetaan kestävää bioenergialiiketoimintaa, Sari Kuusisto, Neste & Risto Soukka, LUT
12:00 – 12:20     Tehokkaan logistiikan ja toimitusketjujen merkitys, Timo Saarentaus, Metsä Group
12:20 – 13:30     Lounas / Lunch
Afternoon session (language: English)                                                                   
13:30 – 13:50     Business opportunities and challenges in new markets, Karthikeyan Natarajan, UEF
13:50 – 14:10     Dynamic simulation tools for evaluation of biomass supply systems, Olli-Jussi Korpinen, LUT
14:10 – 14:30    (How) Can centralised waste and sanitation infrastructure be replaced with local biogas treatment and nutrient recycling? Case Tampere, Maarit Särkilahti, TUT
14:30 – 15:00     Coffee & Posters
15:00 – 15:20     Bioenergy resources (CHP) providing energy system flexibility, Juha Haakana, LUT
15:20 – 15:40     Effective forest biomass handling – predicting models & fast track supply, Johanna Routa, Luke
15:40 – 16:00    Implications of the upcoming EU energy policy package for the Bioenergy sector: Sustainability, Markets, and Perspectives for 2030, Sam Cross, Aalto
16:00 – 16:15     Closing words, Christine Hagström-Näsi, CLIC Innovation